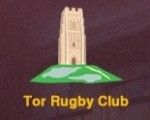 Tor Rugby Minis and Juniors 2017-2018 Registration
Tor Rugby is in Glastonbury. We run fun and inclusive Mini and Juniors sessions on Sunday mornings at 10.30 for children in reception year onwards.

First two sessions free!

We keep maintain membership fees as low as possible and don't charge any
weekly fees. We use funds to provide free food after matches, buy new equipment and
pay for entry in tournaments.

U5 £25 - includes training top
U6 £25 - includes training top or shorts
U7-U12  £50 - includes match shirt or shorts
U13 £50 - includes shorts (match tops provided)

Free parent social membership (worth £15) incuded.
Begin Registration